Russ Ryan, principal at Rusk O'Brien Gido + Partners, interviewed our own JJ Brantingham, co-founder at Planifi for the "Executive Corner" in the June edition of Informed Infrastructure magazine. They discussed how effective architecture and engineering (A/E) firm leadership starts with the understanding that we're in the business of delivering projects, and these projects are managed and delivered by people. To effectively run the business, leaders need clear and reliable data on their people and projects.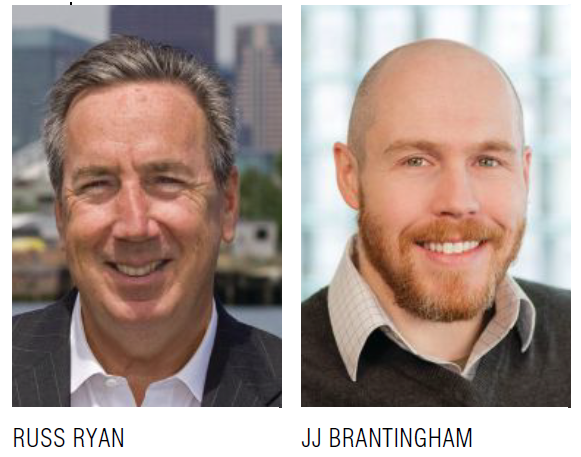 Russ Ryan: In today's economy, A/E companies need to manage more complex projects under tighter deadlines. How can they ensure they're delivering profitable projects?
JJ Brantingham: Successful and profitable project delivery starts with planning at the earliest stages of the project. A/E firms that focus on effective and accurate planning tend to see better results: happier clients and higher profits. As you start every job, it's critical to understand why a project is valuable to the firm—whether it's a focus on profitability and driving cash flow or potentially losing money to generate more work with a strategic client. Planifi products have been built from the ground up to help A/E firms easily plan their projects and make better decisions. For too long, firms have been forced to rely on tools such as spreadsheets that are clunky, unreliable or just downright unusable. We are here to change that for good.
Ryan: Why do so many firms still rely on spreadsheets when there are better tools available?
Brantingham: Most of the firms we talk to that rely on spreadsheets do so because that's been the status quo. That's how the business has been run for years, and they never found a usable alternative. At the same time, however, everyone knows the limitations of running their projects and business through spreadsheets. They tell us about the cost and time burden of collecting, verifying and combining all the data. They also know that as soon as they have the spreadsheet finished, the information is outdated. And they describe the challenges of trying to have a conversation while everyone else is processing the endless rows and columns. That was one of the reasons we started Planifi. We listened to the firms that wanted a more visual way to view project performance. They also wanted flexibility—the ability to view project performance by office, project or principal in a graph or grid. This helped our customers have more-effective leadership meetings and meaningful discussions. As an example, Bill Keen, the chief operations officer of Clark Nexsen, shared with us the benefits they have seen with Planifi's visual representations of data and the ability to quickly look at budget vs. actual performance. Leadership and project managers are on the same page with regard to profitability, staffing and potential roadblocks. Additionally, without the spreadsheets, Planifi frees up their meeting time to focus on real projectexecution issues.
Ryan: When talking about project execution, does that include managing the resources to properly execute a project? Brantingham: Absolutely. One challenge we often see, especially with multiple offices, is how firms can best utilize available resources and proactively determine when they will need them. With Planifi, a firm such as Clark Nexsen can plan across the entire firm. Bill Keen shared with us that they now can do more worksharing on projects among offices; it's rather common for them to handle the architecture work on a project between three different offices. It can be led out of one office, but they can bring in people from other offices to tackle certain project elements. Having the ability to see further into the future also gives firms a competitive advantage when it comes to recruitment. Firms always want the best talent coming out of colleges and universities, but it's difficult to forecast for future work and staffing needs without a reliable source. Our customers tell us this is another major benefit of using Planifi.
Ryan: What other trends relate to improving project performance?
Brantingham: A common topic of discussion has been the need for more "intelligence" in project management. Everyone has the data, but the key is to show the data in a form that's quickly usable—dashboards and graphs, for example. People's eyes tend to "glaze over" when asked to dive into yet another spreadsheet. But when you can show them real-time data on their projects in a graphical view, they get excited—especially when they can zoom in and out as they please, starting at a firm-wide or discipline level and then drilling down to a project as needed. We're clearly in the "age of data," and the pressure is on for firms to use their data as a competitive advantage. Our goal is to provide firms with easy-to-use, but powerful, tools to visualize their data to make better decisions.